Reach
full-price guests

with half the effort

Promote spend and frequency at your restaurant – not deep discount offers – with access to our network of nearly 20 million sophisticated dining members.
Rewards Network dining members spend up to 24% more on average than other customers in our network of restaurants.
Our members
spend more

on dining
That's just one of the things that sets our program apart.
The guests we send you spend more and dine more often than an average customer.
Our nearly 20 million dining members:
Pay full-price when they dine
Are dining enthusiasts
Spend up to 24% more on average
Are motivated by rewards
Are you skeptical of programs that discount your product – and your brand – to bring in customers, and then charge you for it?
At Rewards Network we attract restaurant guests who pay full price to dine. That adds up to a stronger bottom line for you and better tips for your staff with each visit.
Rewards Network dining members include high-income earners and frequent travelers with disposable funds for hotel stays, splurge shopping, and great restaurant meals.
Our dining members have an annual credit card spend that's 2.5x more than the average consumer.
This highly sought-after audience is otherwise difficult to attract and keep. By linking your restaurant with their loyalty habits you can stand out as their dining destination of preference.
Our members are
more affluent
Our members
engage with you
With millions of verified post-dine reviews, our members bring additional, qualified exposure to our network of restaurants.
Not only does this drive visibility to your restaurant, but members who write online reviews return to that restaurant 20% more when you respond to them.
Become a dining destination within the most powerful airline, hotel, and retail loyalty programs.
Tired of "fake" online reviews? Engage 1:1 with verified guests
We build a custom webpage for each of our restaurant partners where real, verified guests can post reviews and provide helpful feedback.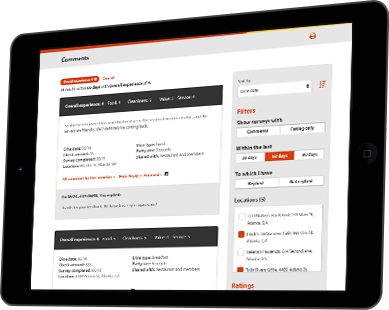 Track and measure the impact of every guest we send to you
Rewards Network gives you detailed sales analytics and guest ratings on behalf of our members who dine at your restaurant.
"With Rewards Network, you know that every single dollar you're spending is on people who came through the door."
Ryan Dorchak
Cloverleaf Tavern | Caldwell, NJ
Contact us today to start growing your business
Speak to an expert.
Or call (800) 617-6067