Our marketing opens doors to
new customers
It's the engine that drives our program. Our marketing experts promote your restaurant within our exclusive group of nearly 20 million dining enthusiasts.
We do all the work for you. All you need to do is set the table for new guests.
Our emails reach millions of loyalty members
Rewards Network markets your restaurant as a dining destination within dozens of loyalty programs from world-class brands like Marriott Bonvoy®, United®, and Rakuten. We reach nearly 20 million dining enthusiasts with regular updates on behalf of our restaurants.
Here's how:
We feature your restaurant in 1:1 emails targeted to dining enthusiasts who live or travel in your area.
Our emails have an open rate that exceeds industry averages by nearly 20%.
Every message we deliver is customized to the spending pattern, dining preference, and demographics of our members. So your exposure reaches qualified guests.
We vary our methods of communication to feature: local restaurant spotlights; what's popular nearby; "Thank you for visiting" messages; and special offers to our most frequent spenders.
Partner your restaurant with dozens of the world's most iconic loyalty programs
Website traffic that translates to foot traffic
We develop custom webpages for every restaurant in our network at no added cost. Here are just some of the benefits that they provide:
Your restaurant's dedicated webpage
Pages seamlessly integrate your business into the loyalty program websites of some of the world's most powerful brands.
You can easily respond to guest reviews and comments – shown to prompt a 20% increase in return visits.
We offer clear access to your hours of operation and location – even driving directions – making it easier for guests to find you.
We provide feature areas to showcase seasonal menus, specials, and events.
Every page incorporates a prominent link to your restaurant's website and preferred reservation system.
All pages are smartphone and SEO optimized to ensure a great online experience.
Rewards Network dining members spend as much as 24% more on average than other customers in our network of restaurants.
Get spotlight treatment with premier loyalty partners
Our programs tap into some of the most well-known loyalty programs in the business to bring you new guests.
But if you're looking for even more exposure, Rewards Network can help you generate customized digital campaigns that feature:
Spotlight treatment on loyalty program homepages
Banner ads within promotional emails
Search advertising within program websites
Web and email promotion of your restaurant
Track and measure the impact of every guest we send to you
Rewards Network gives you detailed sales analytics and guest ratings on behalf of our members who dine at your restaurant.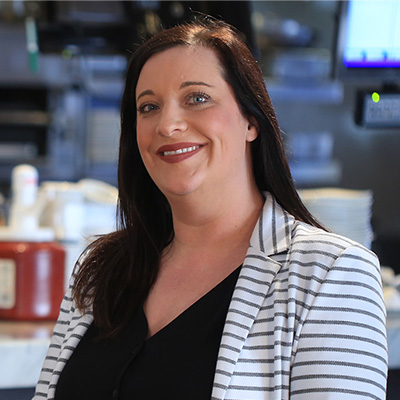 "I think the greatest benefit with Rewards Network is [seeing] actual diners that are coming in, both from the downtown area and outside that 30-mile radius."
Phallon Miller
Cafeteria 15L | Sacramento, CA
Contact us today to start growing your business
Speak to an expert.
Or call (800) 617-6067