Our program is
designed for your success
Rewards Network was founded to help restaurants grow. Contact us to learn how we can fill your tables with full-price customers.
What are the benefits of working with Rewards Network?
Here's more of what you can expect:
Pay
only

when we bring you customers
If they don't spend, you don't either
Our most popular programs are built upon a pay-for-performance model. That means our #1 priority is to bring you new, full-price guests to help grow your business.
So, stop paying for "clicks" and "views." With Rewards Network your marketing dollars ring your cash register every time.
View detailed sales analytics to help you grow
Our online dashboard offers instant insights
Get access to data that shows where customers are coming from, when they're making repeat visits, average spend, and feedback from their experience.
billion
in total cash
funded to restaurants
Promote your business without lifting a finger
Our digital experts do the work for you
We develop marketing campaigns that promote your business across dozens of world-renowned loyalty programs, reaching nearly 20 million program members.
Connect with verified guests to encourage return visits
100% of online reviews & comments are purchase-verified
Tired of phony reviews from customers who have never entered your restaurant? Our dining members are always verified by their credit card purchase before posting a review.
Plus, our members are 20% more likely to return when you engage with them.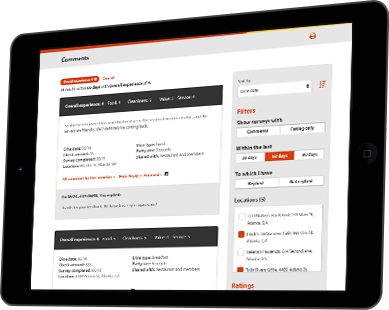 Get
quick access to capital

without a loan
Unlike other partners, we bring you cash and customers
Rewards Network pre-purchases food & beverage on behalf of the dining members we send to your restaurant.
That means you can invest in your business today and simply "dine down" the balance over time – and only when our members spend with you.
What does success look like? Hear directly from our restaurants
We've helped thousands of restaurant owners grow their business. Hear in their own words what makes this program special.
Contact our team of local experts today
Rewards Network helps restaurants grow by bringing in customers who pay full price.